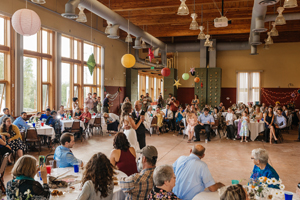 Birch Hill Ski Area
– Fairbanks locals know this as a great place to cross country ski, or even get in a few mellow downhill runs. It's also known as a pretty cool venue to hold a wedding, so be sure to check it out! Great views from the top of the hill, and lots of birch trees! Very fitting name…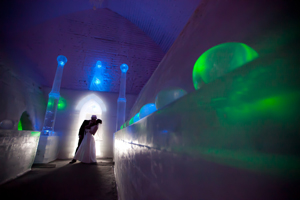 Chena Hot Springs
– One of the most unique places we've ever photographed! The Chena Ice Hotel is quite unique – made entirely of ice. Bright and colorful lights illuminate the scene making for some fun photos. It's actually not as cold inside as outside – so having the ceremony in here in the winter isn't a bad idea. Have your reception inside the lodge and take the whole crew to the Hot Springs at the end of the night for a warm-up!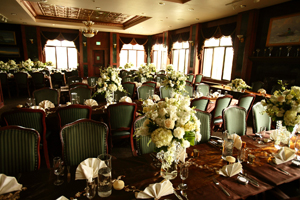 Pikes Waterfront Lodge
– A Fairbanks landmark! Everyone knows Pikes. Great food, and right on the Chena river. Truly THE place to stay if you're visiting Fairbanks, and obviously a great place to have a wedding.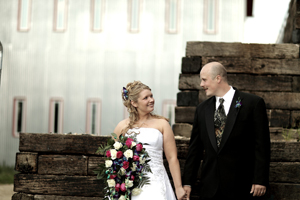 Silvergulch Brewery
-Located just outside of Fairbanks in Fox, this is one of Joe's favorite Breweries in Alaska! Quality food, quality beer, and a good atmosphere. Reservations recommended for dinner, or just have your entire wedding here! You can rent the upstairs for parties and there's a space outside for the ceremony.
Here are a few additional Fairbanks Area Wedding Venues
Chena Lakes Recreation Area
Museum of the North
Pioneer Park (Alaskaland)
River's Edge Resort