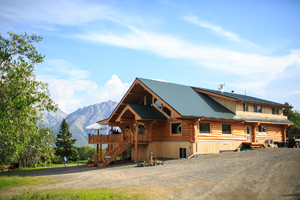 Majestic Valley Lodge
– One of the coolest venues in Alaska. Big timber construction and a warm family atmosphere await in one of the most beautiful locations in Alaska. Highly recommended by Chugach Peaks. Fly your own Supercub in on the strip nearby and make a grand entrance!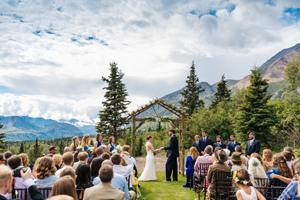 Sheep Mountain Lodge
– Under new ownership! The new owners are excited to get more involved in the wedding scene and they have an amazing property to do so. We are looking forward to doing more weddings out here as they get more business. Definitely add this to your list of places to check out!

Glenn Highway Area Walkabout
-So many areas to do photos along the Glenn Highway! Drive to the glacier, get on a helicopter and fly to the glacier, or just simply pull off the side of the road. We know some nice spots and we're always looking for new ones.