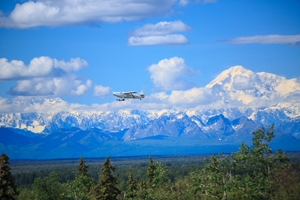 Talkeetna Alaskan Lodge
– The place to get married in Talkeetna! A beautiful lodge and setting with professional staff to run the show. On a clear day they have the best view of Denali in the whole town. Good food, hotel rooms for all your guests, and nice outdoor ceremony spaces for rain or sun. We love a venue that has good backup options.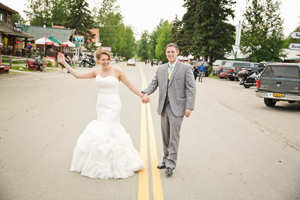 Walkabout: Talkeetna
– There are so many places to shoot around this town! We've got a few favorites of course and depending on the amount of time we have, we'll go to as many as we can.

Walkabout: Denali
– There are so many great spots around the Denali area! You can even drive to mile 20 of the park road, and do photos along the way for free. You could see bears, moose, lynx, or even humans on this stretch of road. There are also a bunch of mountains and plenty of alder bushes and spruce trees to look at. If you're getting married around Denali, be sure to plan some time to explore!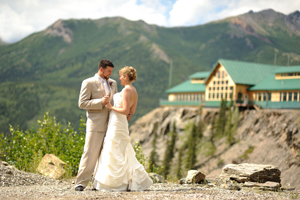 Grande Denali Lodge
– Denali! What else do you have to say? This hotel is located high above the Nenana river with endless views. We've shot big and small weddings here and they can handle both. One of our favorite wedding venues that's worth the drive.

Princess Lodge
– Denali! What else do you have to say? This hotel is located along the banks of the Nenana river with beautiful views of the surrounding mountains. The outdoor sundeck is a great place for a wedding and this area is worth the drive!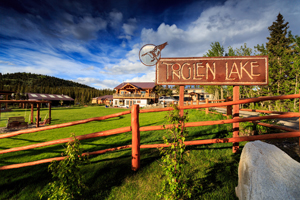 Tonglen Lake Lodge
-Tonglen Lake Lodge is only 7 miles to the entrance to Denali National Park. Treat your friends and family to a wedding, and Denali experience all in one! This spot is so picturesque – right on beautiful Tonglen Lake and offering both an indoor or outdoor wedding venue in case of rain. We have only photographed one wedding here so far, but look forward to many more!